Yeti Hotel ( Boutique)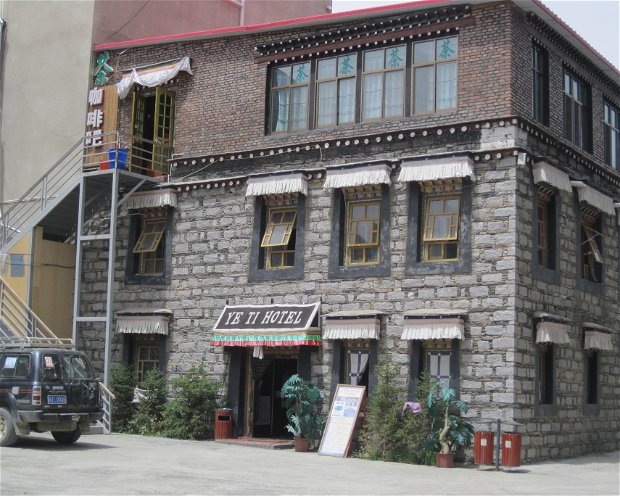 Short Info About Yeti Hotel ( Boutique) :
Yeti Hotel is a traditional Tibetan boutique hotel has warm welcoming envioroment and offers personalised service. 34 double and 2 deluxe spacious room designed in traditional Tibetan style and fitted with all the important modern aminities. Managed by experience travel professional, hotel is western tourist friendly and staff are hospitable. Restaurant serves great food.
Address
No. 11, Wei Gau Lu, Gyantse, Tibet. PRC
Tel: + 86 - 892 - 8175555
Fax: + 86 - 892 - 8175598

Hotel Facilities
24 hours service
Restaurant serves traditional Tibetan and international cuisine
Cultural show ( subject to availability)
Bar
Opportunity to stay in Nomadic tent made of Yak hair
Internet facilities

Location
5 minitues walking distance from main market and approx. 15 minutes from the main tourist attractions.