Hotel Himalaya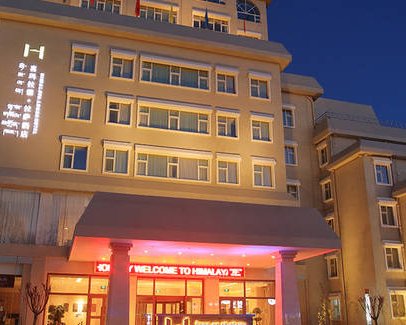 Short Info About Hotel Himalaya :
Once most reputed and well known Hotel Himalaya is back in business after fully renovation and new look all together.
Hotel Himalaya is centrally located 15 minutes walk from main Barkhor square, Jokhang Temple, Ramoche Temple and local Tibet market. 20 minutes walk to Potala Palace. Hotel has total 157 room including Deluxe, Suite and Junior Suites.
Hotel Facilities
English speaking staff from Nepal in front desk/house keeping/F&B
Hotel has 24 hours service
English speaking staff
Laundry service
Money exchange service
High speed internet service
Locker service
Storage serviceRESTAURANTS:5 Banquet Hall
2 Tibetan style Banquet Hall
3 Continental, Tibetan, Chinese Restaurant
1 Yeti Restaurant for Breakfast
3 Conference Hall
1 Cultural Daily Cultural Show with Dinner
 
Location
Walking distance to Barkhor Bazaar, Potala Palace and restaurants
Train Station: 15km
Airport: 60km