How we work
Basanta Adventure Treks & Expedition is a fully Government registered company originally founded in 1998 and the only ISO 9001:2008 Certified Company specialized in Tibet Tours.
Responsible Travel Certified Quality (ISO 9001)
Managing Team:
The company is headed by Mr. Basant Bajracharya, The Founder and Managing Director.  Administration and Finance is looked after by Ms. Prerana Thapa.  Mr. Siddik Kunwar our Tour Manager leads the department along with our Senior Tour Officer Mr. Pemba Sherpa. Our Lhasa office is headed by Ms. Dolma who is the Operations in Charge.
Guides & Transportation in Tibet:
All our Guides are native Tibetans and Government registered license holders.
All Guides speak good English and have good knowledge of history and local culture.
Most of our Guides are educated in India and speak good Hindi and Nepali.
We can provide French / German / Spanish speaking Guides; however we need advance notice to book them due to high demand.
All our Guides have minimum experience of 4 years leading trips as a Guide
We make sure all our vehicles are equipped with proper airbags and seat belts in working conditions.
All are Guides are fully trained on emergency first Aid and emergency evacuation procedure, knowledge of using high altitude emergency equipment such as PAC, Sat Phone, Oxygen, Oxy meter.
We provide detail background of our Tibetan Guides to our clients before starting the trip.
All our vehicles are kept in top condition and regularly maintained for the safety of the clients.
Our offices have our own fleet of vehicles which includes Japanese and Mitsubishi Jeep, 13 seats mini bus, 15 seats Hino bus & 35 seats deluxe coaches.
All our drivers are helpful and well experienced. They follow strict safety guidelines and have well knowledge of technical side of the vehicle. Though English isn't their first language, they will easily be able to communicate with clients.

Inquiries entertainment, communication and operations:
We try to maintain reply within the first 24 hours.
We update regularly about the ongoing tour operation and well being of the guest.
Local agent will have easy access to our Guide.
We address any discomfort and complain of our clients immediately and communicate with agent as necessary.
 
Hotels and Restaurants in Tibet: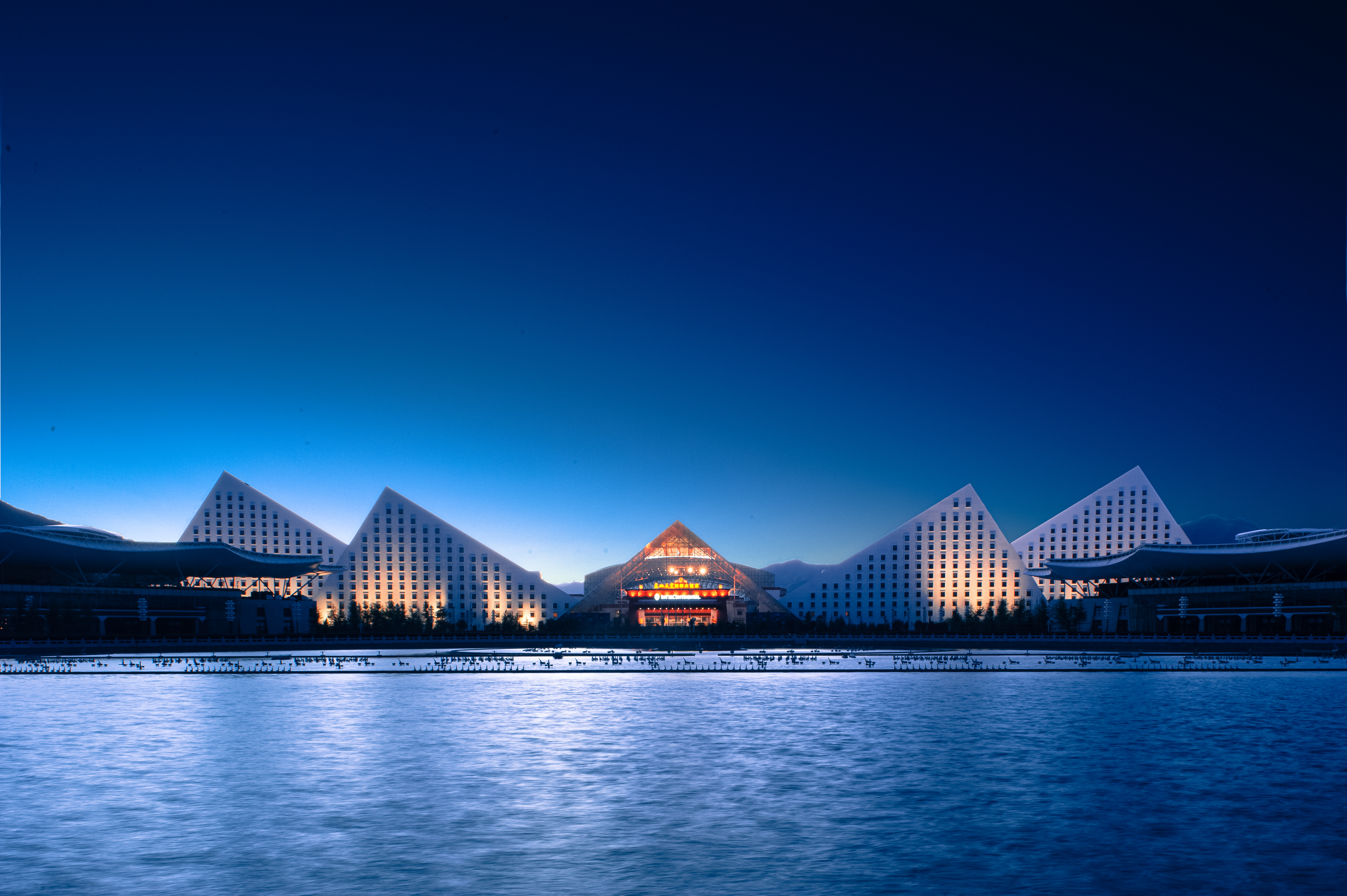 Intercontinental Hotel in Lhasa Tibet
We use our associate hotels and restaurants are carefully selected on the basis of their facilities, cleanliness and safety. We ensure clients receive proper attention. We continue to monitor hotels and Restaurant and take make necessary action as per the feedback of our clients. For an overview of hotels that Basanta Tibet works with visit our Central Tibet page.
 
Visa, Documentation and services during the transit:
Proper documentation is important for safe and secure travel in to Tibet.  Therefore, we ensure timely issuance of proper documents and visas to travel in Tibet. We have office in gateway cities in Kathmandu, Beijing, and Chengdu that provide all necessary assistance.
Precaution:
A good in-depth briefing is the most important factor in Tibet Tour.  We make sure all are aware of local culture and changing scenario of Tibet in present context.
Likewise, we provide detailed briefing talking about taking precautionary measure in terms of personal health, altitude sickness, cultural sensitivity issues and any unforeseen circumstance.  Our briefing is supported by handout of information which includes: Map, pre-departure briefing notes, information of the Places.
Upon the confirmation of booking, we provide detailed day by day itinerary, full contact details of hotels en-routes, our office in Lhasa, cell number of local Tibetan Guides.
We provide daily updates on all field activities to our agents or clients. Information about the tour activities are frequently provided to their direct agents, making them more aware of what their clients are up to.
Our Guides are easily available for update during the tour and clients can be contacted through our Guide.
We supply necessary medicine such as Diamox Tablet on request.
Our itinerary is carefully planned and allows enough time for acclimatization before gaining altitude.
We provide emergency oxygen in every vehicle.
We supply emergency water in vehicle.
All the safety features are well maintained in our Vehicle.
Altitude sickness:  Safety is the first priority. We do not take any chances or risk against the safety of client. Guide will take all the precaution and if necessary make right decision if there is any danger in health of client and life threatening situation. We supply Pressurized Chamber (Gamow Bag) and satellite phones during any trip which includes remote area.
Risks:
We make it a point to thoroughly brief our clients on possible hazards and safety issues.
Backed up with an immediate medical response team, we are prepared for the worst, including emergency evacuations.
With regard to all risks, we have an excellent safety record, with no deaths or any major injuries recorded so far. 
Emergency Rescue Guidelines:
Emergency rescue/evacuation takes place in the event of any life threatening situation i.e. serious injuries to vital organs, body parts (broken limbs), food poisoning or acute mountain sickness (AMS), and or natural disaster or Political disturbances.
Use all emergency numbers (numbers updated every six (6) months)
Basanta Adventure Office in Kathmandu Nepal: 977  (1) 4440237, 4441321
Basant Cell:   977 9851088349
Lhasa Office: 86-891-6813882, 6815881
Responsible Travel Certified Quality (ISO 9001)