Best Time to Visit & Explore Tibet
Posted on Tue October 2, 2018.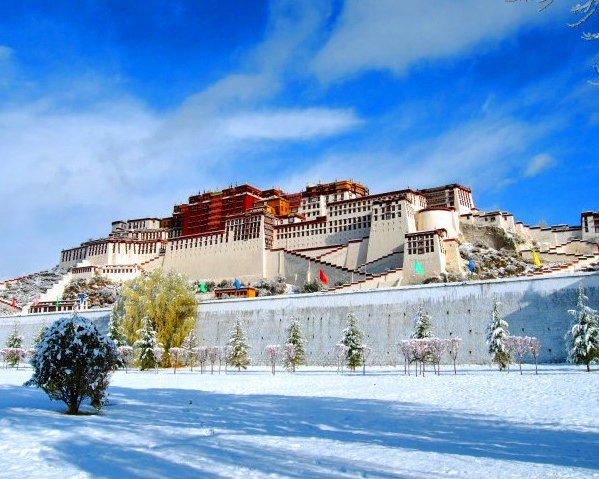 It usually happens many times that we can't decide our journey date and time, so we get looking on internet for help. And if you are going to completely new Places you better need good knowledge & better preparation before get to that place for future inconvenient. It occur with many traveler that they got stuck with difficulties which is coz of their poor preparation.
So if you're planning to visit Tibet this season you better buckle up & do hard preparation. Many traveler have their own interest & choice of traveling to Tibet and they can't fix when to go. They probably thinking what is the best time to visit Tibet.
Best time to visit Tibet mainly differs on person interest. Some likes winter season, some prefer summer & autumn season and some want to visit there to watch their culture and the way to celebrate their festivals. So, it is hard to say which the best time to get to Tibet is.
But don't worry Basanta Tibet will make it easy for you decide when get to Tibet with your choice and interest. And we have pointed out some point to make you clear and easy to choose your time to have Tibet tours.
To visit Tibet best time is summer to autumn or May to October because of May-October often bring some dazzling clear weather and in this time weather is mild, no extremely coldness or hotness. This is the time when many tourists comes to visit Tibet.
This is suitable for all kind of people because many people prefer mild weather. Winter is much colder in Tibet, and if you decide to explore outside of the bigger cities or towns, the weather can be harsh at times. Snowstorms and mountain roads aren't really the best combination. There are many more sandstorms in the winter, and at times smaller roads are snowed out, making them impassable. That's why May to October is the best time to visit Tibet.
As we all know Tibet is mountainous reason so Tibet has mostly cold weather. Winter season is known as offseason to visit Tibet. The lowest price season for travelers is in winter in Tibet. Most tourists prefer to come to Tibet in summer because they regard Tibet as very cold place to visit in winter, but in winter it's not so cold actually. So, in this season the price of a hotel, air ticket, and tour services decrease because we all know that is offseason there will be the lack of tourists.
So people of Tibet decrease their price value to attract tourists. That's why this time is best for Traveler who have a low budget. So, if you want to visit Tibet in your low budget then you can visit Tibet in the winter season.
Tibetan have their own type of culture and festival. They have their own way to celebrate their festivals. If you want to experiences Tibetan festival you have to visit Tibet in Tibetan New Year or Monlam Prayer Festival or Chotrul Duchen (Butter lamp Festival). You have to visit there at this time. As we all know Tibetan celebrated their festivals according to Tibetan lunar calendar and it is totally different from the western country. So, you can visit Tibet by checking the lunar calendar to experiences their culture.
Tibet is a really great and beautiful place for trek and hike. You will be able to see great mountains on your trekking route and also different kind of mountain animals on your way.
Many traveler visit Tibet to do trekking. Especially all people think winter season will be best for trekking but you are wrong. During winter, not only the mountains are inaccessible but the highways that take you to the trailheads which are blocked if it snows. It is extremely cold in mountainous areas of Tibet in winter. So, it is not suitable to have trekked in Tibet in the winter season.
Spring and autumn are best time to trek in Tibet which are respectively from April to May and August to October because in that time there will be not too cloudy and not so rainy but it is bit cold in spring.
During trek, you have to pass through many passes and hills that's why weather should be first thing that you have to know. If you come to Tibet in wrong season then you will not be able to complete your trek route and also you might get sick. So weather condition is very important for trekkers.
Basanta Tibet is one & only Tibet Tour Operator in Nepal who can make your visit to Tibet a way easier with no difficulties. Basanta Tibet is been providing different Tibet Tour Packages and other outdoor activities. Feel free to get any information related with Tibet Tour & we would love to help on making your trip memorable.