Monks & Monasteries Experience in Tibet Explained
Traveling to Tibet is stepping into a world where Monks and Monasteries are an integral part of live.

Offer insight of Monks & Monasteries experiences to your clients. Travelers will see, feel and hear how the study of Buddhism by Tibetan monks on inner peace, self awareness, compassion and detachment influences the practice of wisdom and happiness of daily life in Tibet.
Basanta Adventures, the only authentic Tibet expert, created an exclusive set of monks and monasteries experiences throughout Tibet. The experiences that are guided by well trained knowledgeable local Tibetan guides who are experts in storytelling and can facilitate flexible experiences that are customized on your clients needs.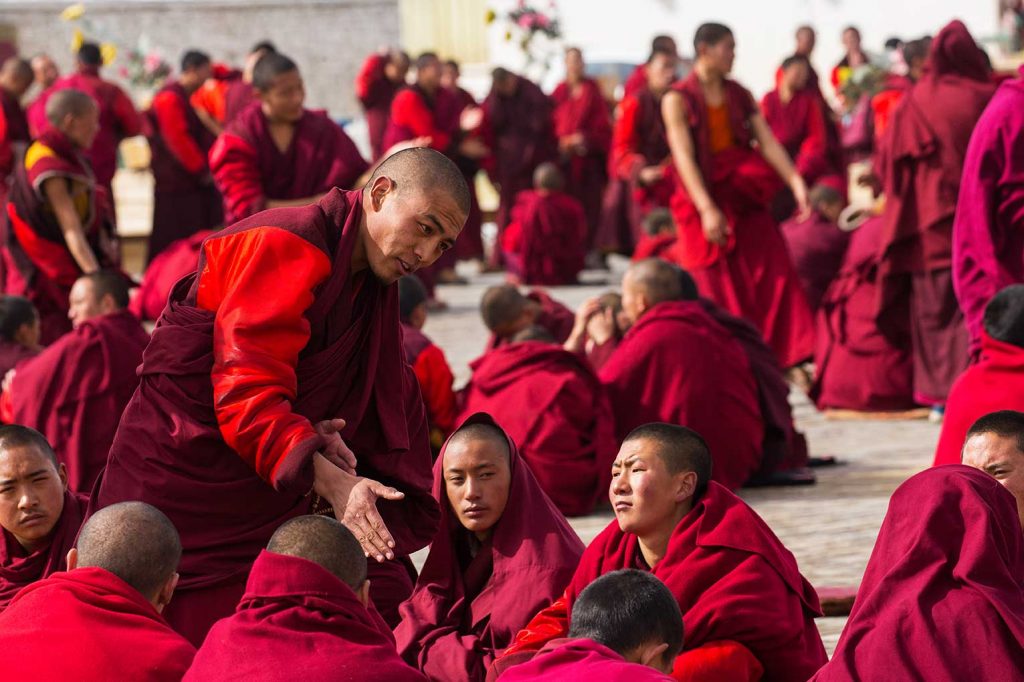 During our Tibet monks & monasteries experiences travelers will learn about Tibetan Buddhism by interacting with monks. A knowledgeable local guide will explain the basic principles of Buddhism based on what the traveler sees.  
The Monks & Monasteries experiences can be mixed with other experiences and or customized as per your clients needs. Examples of extensions are visits to local villages to learn more about the daily life of Tibetans.
The different experiences can be crafted into a unique itinerary. Our Tibetan guides and drivers will stay with your clients from the beginning till the end of the trip. They will share their stories and take the traveler to locally known places of interest that give a unique insight in the way Tibetans and monks live.
Basanta Adventure makes sure your clients have the journey of their life and our ISO certification guarantees consistent quality on each trip again. 
Partnering with Basanta Adventure means:
Selling more Tibet Tours and turning clients into advocates

Expert Local Guides that unlock the beauty of Tibet to your travelers
Guaranteed High Quality through ISO certified processes
Sustainable Processes Certified by Travellife
Your Clients will generate you good reviews

Offering Unique Tibet Experiences nobody else has

Customize experiences based on your client needs
Monks & Monasteries Experiences - Basanta Tibet